Important: shooting videos is in progress, full course will be available in mid-December 2018. Meanwhile, for limited time, you can purchase it for early-bird price, 66% off.
---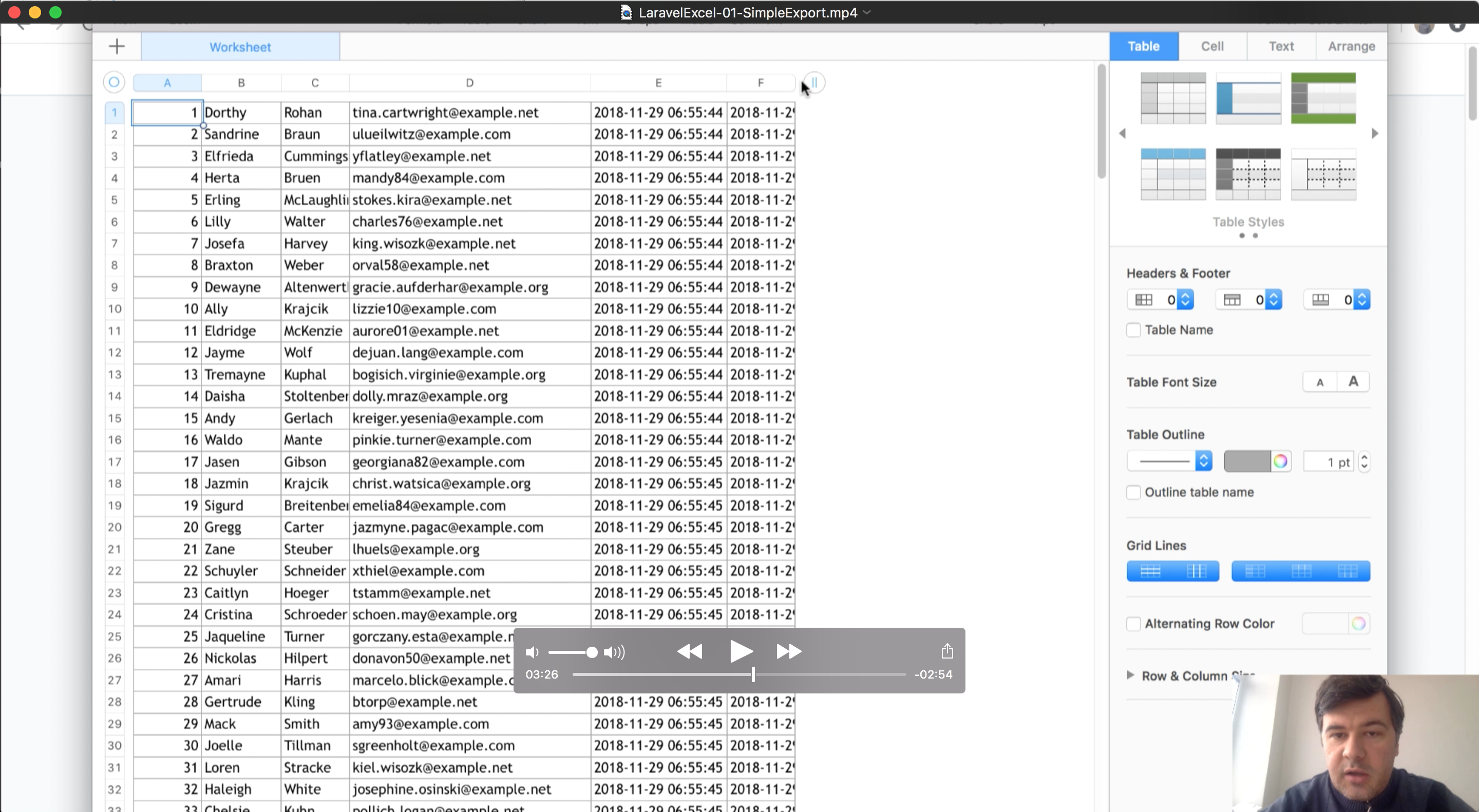 Manipulating data from/to Excel is one of the most popular operations in back-end systems, built with Laravel. There is one great package called Laravel Excel, which will be shown throughout this course.
The biggest problems, however, are edge-cases and questions, like:
How to format exported columns
How to add header or additional columns
How to handle date formats, character encoding, formulas etc.
How to process large files etc.
I will try to answer these (and more) questions in this course.
Also, we will touch a few other tools like Google Sheets, Report Generator package and Datatables.